Authenticity in Music
What does it mean to be an authentic musician?
My favorite recordings, performances, and compositions feel authentic.
What is authenticity?
Authentic is defined by Merriam-Webster as:
true to one's own personality, spirit, or character
obsolete : AUTHORITATIVE
But, what is authenticity in music?
It may mean something slightly different to everyone, but most may agree that authentic music has meaning, personality, and originality. When a great performer delivers like they wrote the song or composition, I am moved by it's honesty. When they show their true character with and without words, I feel connected on some spiritual level.
This reflection helped me craft my own definition:
Authenticity in music is not only how a musician performs but is also how a listener perceives the performance. (Click to Tweet)
---
More on Definitions
Another creative way to understand a concept is to browse a thesaurus and study the synonyms and antonyms. Consider these from Merriam-Webster:
Synonyms
Antonyms
bogus, counterfeit, fake, false, mock, phony (also phoney), pseudo, sham, spurious, suppositious, supposititious, unauthentic, unreal
After a look at these, I would certainly not prefer to listen to music that sounds fake or phony, nor would I want my performances to come off that way!
Alright, let's see what were listening to.
---
Listen
Can you hear authenticity in music?
Let's test it.
Think about these attributes: real, personality, spirit, character, original, obsolete, and authoritative.
Find a recording of a musician, piece, or song that you love.
Listen for the characteristics from above.
Do you feel any of them while listening? Can you sense their presence?
You might perceive the answers on a sliding scale, and that's okay. The point is that you become more aware of what might be authentic to you. This is a skill you certainly want to sharpen because why would we honor inauthentic things?
Related: This piece I composed recently feels authentic, to me. But, does my audience feel the same way?
---
Teach and Learn
How do you teach music authenticity?
Authenticity is tough to teach because it requires us to judge another person's playing–whether good or bad. And, although the practice of judgement is important as one moves forward, it is something we should keep private or in conversation with a trusted friend. As we judge authenticity, we do not want to hurt others while doing so.
We cannot advance musically without pointing out inauthenticity. (Click to Tweet)
Authenticity is what reveals the unique qualities about each of us. As any musician sharpens their ears, real maturity is when you can hear music clearly and sense it's beauty, all at the same time.
Because, if the beauty of music is not authentic, it may lack original depth, soul, expression, beauty, or passion.
---
In the Movies
My wife and I just watched the new Mulan movie on Disney+. Although it was much different from the original, we were inspired to talk about the folktale's lessons.
Spirit and traditions are much different in Asia than the United States. So, it raises a question:
How does China and other Asian cultures perceive authenticity differently than those in America?
See this Tweet where I replied to Nick Wignall's question about our "true self."
Similar questions come to mind like:
What is our Chi?
What is the spirit of our ancesters?
What does loyal, brave, and true mean to us?
Answers to our questions are omnipresent, we just have to look for them. (Click to Tweet)
Like we did with Disney's Mulan, use clues and evidence in other disciplines like acting, storytelling, and art to discover what authenticity means to you.
---
Musical Examples
"Ode to Life" by Don Pullen written in honor of Maurice Quesnel is, in my opinion, an authentic composition, improvisation, and performance.
Listen on Apple Music or Spotify.
Pullen's performance feels like it came from a deep and emotional place. He's not just playing the notes, he's feeling them in real time.  
Hear more of Don Pullen on NPR in this episode, Don Pullen On Piano Jazz.
---
Activity for You
Let's see how we feel as a community.
What authentic music do you listen to? How do you know it's authentic?
Let's be open—do you have a personal experience, recording, or story that includes authentic music?
Let me know in this Twitter thread.
Let's continue a "real" conversation about music authenticity.
Send me a message on social media–private or public.
Until we jam again, keep plucking.
---
Additional Reading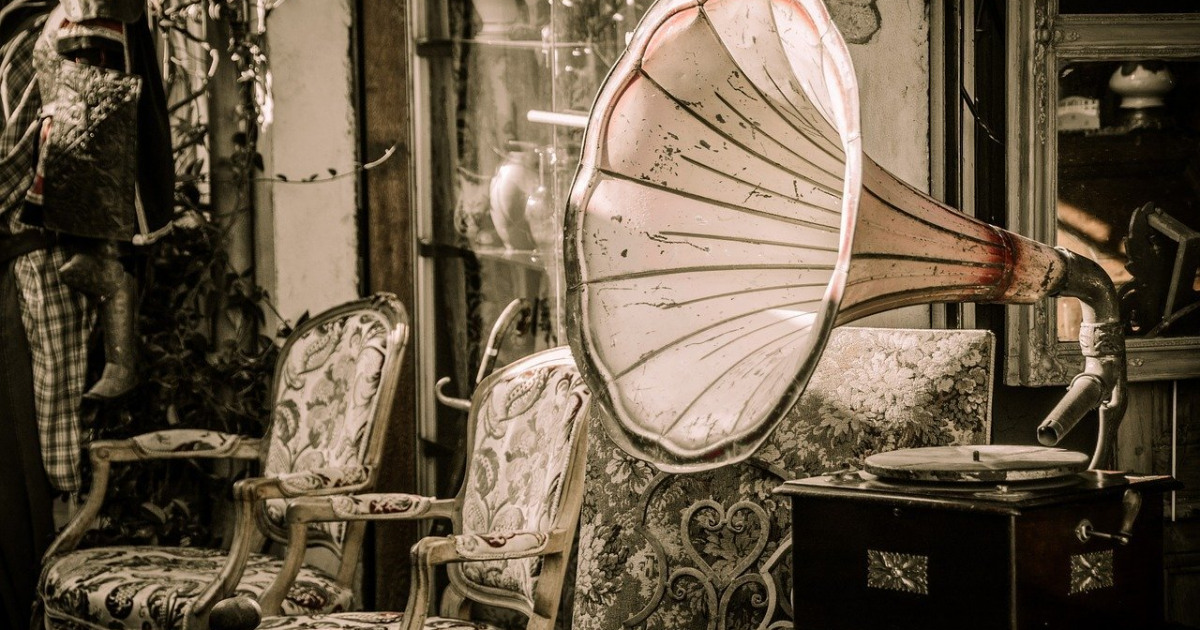 Join the newsletter to receive the latest updates in your inbox.